Looking at the examples
Gilbert Shelton: Fabulous Furry Freak Bros/Fat Freddy's Cat
The Fabulous Furry Freak Brothers is an American underground caricature comic strip about the lives of three unemployed brothers and their journey, mainly with marijuana. One of the brothers – Freddy has a cat which ocasionally appears in the comic, there is also the whole empire of cocroaches.
Fat Freddy's Cat gained his own series stylised to be a little bit like Krazy Kat.Cat is smarter than Freddy, but in his everyday actions is really not much different than the Freak Brothers. He really likes to tell horrible stories to his nephews.
John Kricfalusi: The Ren and Stimpy Show
It's an American animated TV series created for Nickelodeon full of dark humor, violence and adult jokes. It's a story about mentally unstable small dog(Ren) and a nice, wise cat (Stimpy). It's just crazy, crazy and once more crazy.
Marc Craste
Jo Jo in the stars
Hero comes to the circus to see Jo Jo trapeze artist every night. One night he steals the key to Jo Jo's cell, the escape together  and start dancing in the stars. Unfortunately they are noticed so in act of desperation they jump of the highest window in the tower. Jo Jo tries to carry them of to safety but Hero loses his grip and falls while Jo Jo has been captured. After years the circus finds a new attraction, they find disfigured Hero and lock him in the cell next to Jo Jo, and they reunite.
The animationwas inspired by the Nick Cave and the Bad Seeds song "The Carny"
Varmints
The animation is based on the book by Helen Ward
http://www.goodreads.com/book/show/2096780.Varmints
Its a story about the story about the spiecies which build a big city on the grassland and turns it in to a grey ugly place. One little varmint found the seed, planted it and it grew….
Stuck on sunday
"Who are the Sunday Family? They appear to have discovered the secret of permanent happiness … and they live in a perpetual Sunday. But all that is set to change when an apparently harmless Beast turns up out of the blue. One by one everyone will discover that even paradise has its problems…" – STUDIO AKA*
Although those examples aren't really my thing they helped me understand the meaning of the project. Also I found out that I am allowed to make ma own version of Anastasia(1997) which is awesome so I don't have to wory about the idea any more. Now I just have to find inspiration!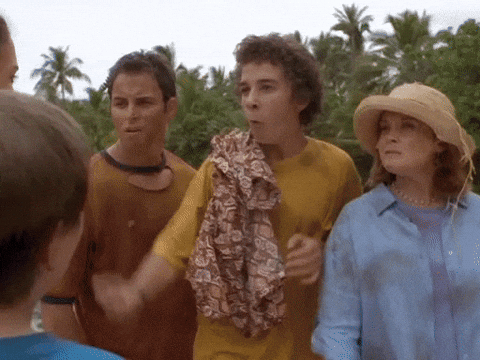 References:
. 2016. . [ONLINE] Available at:http://popculture.mearsonlineauctions.com/ItemImages/000046/46782b_lg.jpeg. [Accessed 9 May 2016].
. 2016. . [ONLINE] Available at:http://assets.catawiki.nl/assets/2011/5/15/9/3/f/93f78490-612d-012e-9e7d-0050569439b1.jpg. [Accessed 9 May 2016].
. 2016. . [ONLINE] Available at:http://www.knowitalljoe.com/wp-content/uploads/2014/02/Ren-Stimpy-ren-and-stimpy-944704_1024_768.jpg. [Accessed 9 May 2016].
*       . 2016. . [ONLINE] Available at:https://studioaka.co.uk/FilmWorks/stuckonasunday. [Accessed 9 May 2016].
. 2016. . [ONLINE] Available at:https://media.giphy.com/media/oe8Ii2ZyKl1fy/giphy.gif. [Accessed 9 May 2016].