In this project we have to do a bit of writting and designing. I am really excited cause I must say that I miss a little just designing stuff and making a story for them. The subject of the project is to show a discussion about "Is animation a genre", I think I might have trouble with thinking of arguments saying that it is…. But other than this find it really useful, since a lot of people for some reason thinks that and just can't help myself but tell them that they are wrong? Is this bad? I don't think it' bad to tell people they're wrong if they are? IS IT? Yeah so anyway, once again we have to write something in the place of an essay, which helps us develop the story writting skill and the charatcter design skill which obviously is much more needed for the animator than a top level essay writting skill (seriously I don't think there will ever be a time in our lives when someone from the industry will want us to write an essay…).
So let's get to work, there is a lot of research waiting to be found.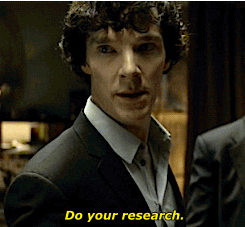 Referencess:
Media.giphy.com. (2016). Cite a Website – Cite This For Me. [online] Available at: https://media.giphy.com/media/TNvuySLdiiowM/giphy.gif [Accessed 19 Dec. 2016].