In this project again we are expected to use 2D and 3D animation. I was thinking about trying to do more 2D stuff this time and only a little bit of 3D since I feel like in the last project I didn't really present my drawings skills how I would like to. But to be honest I still don't know how it will end up.
I am still planning to design my own characters since I would like to feel more comfortable with that process. This also means building and rigging the 3D version of the characters in Maya but practising is always good. I also believe that this time I will manage to do it much faster and will have more time for animating. (Since I'm planning to animate most of it in 2D it makes more sense to design everything on my own than getting a pre-rigged character and then trying to copy it in to 2D).
With this project I will try to aim high. I want it to look like a 100% finished animation which I could proudly add to my portfolio and in order to do that I will try to finish animating the characters early enough to work on the mood busting environment and all the little nice things.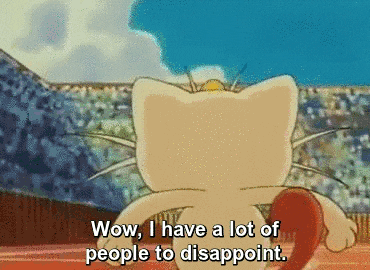 Referencess:
Media.giphy.com. (2017). Cite a Website – Cite This For Me. [online] Available at: https://media.giphy.com/media/dz1KgPlnTcTG8/giphy.gif [Accessed 9 Jan. 2017].