BRIEF UPDATE:
"Task: In a world where toons and people can mix (e.g. Who Framed Rodger Rabbit, Mary Poppins, Transformers), propose a project of your own
that will blend live-action and animation. Discuss the pros and cons of mixing the real with the unreal or the photo-real with the
photo-imagined, and what tensions might occur in their narrative relationship from the point of view of the audience. Be sure to refer to
filmmaking techniques you have learned in the context lectures so far."
***
There is a big similarity between this project and the 2nd project of this academic year, I hope it will go as smoothly as the previous one.
The brief touches a very significant topic on how animated world cooperates with the real one (which is really important in the XXI century since CGI is used on a daily basis). Having something interesting to say about it with the use of proper references could become useful while working in the industry or even at the interview (plus it should help me with better understanding what am I doing). While discussing the dilemma we are expected to propose our own idea for a film of this sort and character designs (which is awesome cause I didn't have time to draw anything else than my animation trough the last few weeks).
Should be fun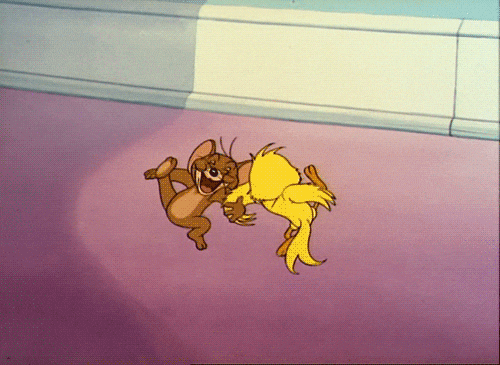 References:
GIPHY. (2017). Happy GIF – Find & Share on GIPHY. [online] Available at: ttps://media.giphy.com/media/10UeedrT5MIfPG/giphy.gif [Accessed 2 Apr. 2017].