CLOSE TO THE END PROGRESS & OTHER STUFF
Rig
While me and Aaron were working on some changes to the environment of the scenes Maria was creating a rig with Duik plug for After Effects.
I must say that this rig wasn't a dream tool to animate what we needed but we managed and it doesn't look that bad (I think)
I forgotten to mention before:
Designs
We designed our characters and environment in Adobe Illustrator. We chose it because BYG System's logo we received was made in it and it is also good in cooperation with After Effects. Vector graphic is generally simple and easy, therefore it seemed to be the best choice.
Character Designs
Changes we made to character seem to be a really good choice. Our characters look cute but not too much, they definitely seem alive, 3 dimensional and more friendly (we made limb shorter and thicker, added white to the eyes and glimpse in them, also they are more simplified no and don't have assigned sex).
Progress
Sorry for the bad quality but I had troubles with internet and i recorded it with my phone just to update my group on the progress.
WE ARE NEARLY DONE THOUGH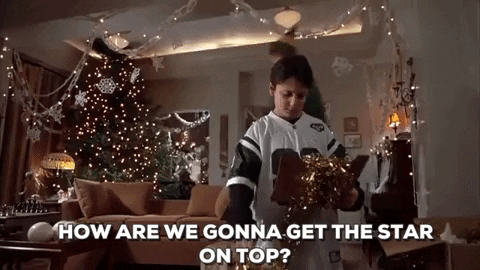 References:
GIPHY. (2017). Christmas Movies GIF – Find & Share on GIPHY. [online] Available at: https://media.giphy.com/media/xUySTUriHMB9TOipBS/giphy.gif [Accessed 24 May 2017].