THE IDEA
My 3rd year's animation will be a lose retelling story of my grandmothers life.
Through her life grandma lived in many cities and villages of Soviet Union, she have experienced a lot and she has many tales to tell. I had a little time to record some of them, while she was visiting my parents home in Poland, unfortunately she was leaving for Siberia in 4 days. I didn't edit the footage yet and I am still not 100% sure what I want to use and what should I go with, but I have a little concept in my head. I would like my grandmothers story to be presented as a symbiosis of reality and a fairy tail. Russian art is really magical, everything has this Slavic folklore feeling. Its all about pretty! I really feel like I have to try and connect this things. Russia is a state of mind in many ways…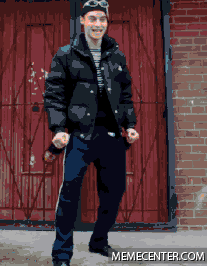 With the film promotion I will try to use conventional and not, ways to get  to the audience and intrigue them.
In the poster aspect, I am thinking of making the hand drawn illustration on the black paper. It should emphasise the magical aspect of the piece as well as keep it mysterious and serious since most likely it wont be a funny film.
References:
GIPHY. (2017). Russia GIF – Find & Share on GIPHY. [online] Available at: https://media.giphy.com/media/wYyAgjRSnAFt6/giphy.gif [Accessed 14 Jun. 2017].