DONE
Big version up HERE
THE WHOLE PROJECT
EASY READ
PROJECT: PROMO KIT – "Сказка"
This essay will be my attempt at explaining how I would promote my 3rd year's film, if I had real funds to do so. Of course, some of them will be possible to achieve, even without exciting funding and so I intend to use them in the future. The whole point of this campaign and the film is to make people fall in love again with the folklore, enjoy the tales and awaken interest in their grandparents life stories. All this from the perspective of a child who happened to listen to one.
Or at least this is the plan for now.
At the moment, the audience I am aiming for is everyone above age 16. The feature will be a tale about womens life, and as we know life is never just nice, and sometimes it can get really ugly. That's why, at this point, I believe that children should not watch it. Except for that, there are no more specifications for the audience, some people won't want to watch it just because it will be an animated feature, some people won't be interested in a life story and so on. All I know is that the audience who I really expect to like it, will be the people raised on soviet cartoons and people who lived under the communistic regime since it will bring back memories. Because of that, it would be logical to try and promote the film mainly in Eastern Europe as a reminder of the past and in the rest of the world as a "novelty" (oh irony).
While doing research for this essay I came across many useful tips and I made a list of the things which are necessary to get to the audience and to make them interested in the feature. I find all of them important and I will try to use them for the promotion of my film. I will try to collaborate a little more about chosen points from the list, but I believe some of them will be fine with a short description.
1. GREAT TITLE – You want to catch the audience's attention and that is why the first thing you need is a catchy, interesting title.
My feature's title is "Сказка"(read. Skazka) which simply means a tale. I want my audience to wonder what the tale is about and to be aware that it won't be a regular film. It can be for children, it can be for adults, you won't know until you see it (I mean unless you check the age requirement).
2. GOOD POSTER – Some people won't get a chance to look at the trailer and that's why you need a good poster which will leave the right feeling on the potential audience member.
The poster I made is revealing only a little bit about the feature. It is dark but you can see the colourful world on the other side of the window. You can see how logic has been spoiled since the beautiful landscape is on the inside of the house and the outside is just darkness. You can also see a girl, resting, or maybe dreaming on the windowsill, she's probably the main character, probably… On the top of the window, you notice two crows observing the girl. They are much darker than the outside world, and they can forecast danger or some other misery. Basically what we know from this poster is that there is a mystery somewhere deep inside and we got offered only a tiny view through the window, which should be so frustrating that normal people would want to know what else is there.
3. ONLINE FILM DATABASE – If you don't add your film in there, then who will? It is very important to have your film somewhere in the film database, so people can vote for it. The more people you reach, the wider audience it will bring.
4. PRE-ROLL AD – Make a 5 second teaser (many pages offer 5 seconds of advertising time for free), make it really cool and exciting, don't forget about the call to action (send them to the fb page etc.).
5. TRAILER IS THE KEY – A good trailer really is the key. Choose your audience and make your trailer interesting for them.
6. THE PRESS AND SELF PROMOTION – Try hard to have someone talk about your production, send it to people who you think would like it and their word also matters in the society (free advertising?!). Also try to attend workshops, show yourself at festivals (even little village fairs), talk to people about what you do, promote yourself.
7. SOCIAL MEDIA – Create a page for your feature on social media and make it fun, if you can, offer some extra experience to your audience. Little by little, release interesting facts about the story and other things. Keep it live.
This is one of the easiest but very profitable ways of getting the audience. I would like to create a page for my feature and then keep it updated with the film creating process, add some fun questionnaires about the characters or the story, interviews with creators, fan arts and the information about all the exciting things in which the audience could participate (talking about it later).
8. INVOLVE AUDIENCE IN FILM MAKING – Create a competition where the winning party will appear in the feature, or they can meet up with the crew, etc. Make it exciting.
I would like to give someone an opportunity to lend a voice to one of the characters, or maybe draw something, and the winners art could appear somewhere in the feature. The winner would also receive a special gift, like an original poster or signed poster with dedication, etc.
9. COOL LOOKING WEBPAGE – More interested people might want to have an even bigger connection with the feature and so here is the space for a cool looking webpage. It doesn't have to be amazing, it just has to look good and have a few things which you can't find anywhere else.
Webpage for my feature would be in the same vein as the poster, mysterious and dark. I would have chosen sounds from the film running in the background to make it more climatic. I would have the possibility to obtain free things (cool posters, soundtrack, easy questionnaire games) as well as priced merchandise (later about that). It would also show all the information about the feature, it's making-of progress etc. (nearly everything you can find on social media).
10. CREATE AN INTERACTIVE EXPERIENCE FOR THE VIEWERS (outside of the film) – If you can, try to make a game in which your audience could feel like they are part of the world from the film. It doesn't have to be anything fancy.
This part is full of possibilities, you can make a jigsaw, colouring games, questionnaire games​, anything that would fit and would be easy to do.
11. SOMETHING REMARKABLE – Try to intrigue the public, find something in the film that would be cool to see in real life and show it off. People will definitely want to watch your film just to find out what the Hell is going on.
I could make an installation, presenting something from the feature and set it up in an easy accessed place (of course get a permit to do so) and let people interact with it. Also, there should be a way of explaining to them why this thing is there (probably flyers).
12. AUCTION THE FILM PROPS, SELL IT! – If you have some props that are cool, people will buy it.
13. BREAK THE BANK WITH MERCHANDISE – Another key to success is merchandise. Posters, t-shirts, figures, bags, toys EVERYTHING. If it's cool, it will sell and it will bring you more fans. It is also a good idea to have special edition items (people go crazy for them).
Since my film is all about folklore, the patterns would be full of leaves and flowers with a touch of communism…
14. FESTIVALS – Show off what you made. There are many film festivals, all over the world and a lot of them are free to join. Give it a try, it will gain you more of an audience and maybe some valuable contacts.
Is this one of the best ways to get famous? I really think so. Many important people keep their eyes on festivals, even tiny ones. If you don't win, it doesn't matter. Many people saw it and someone might just really like your work, and that is only a good thing.
Working on this project helped me understand the importance of promotion. Thanks to this, I will now know how to deal with promoting my feature at the end of the next academic year and hopefully it will help me get somewhere. I find the list that I made very useful and most things that are on it seem to be achievable on a smaller scale without the necessity of robbing a bank. I am really glad I had to write this. I'm sure it will be very useful in the future.
THE END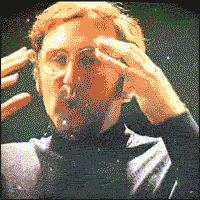 References:
HelloGiggles. (2017). The most crazy-creative movie marketing campaigns we've ever seen. [online] Available at: http://hellogiggles.com/creative-movie-marketing-campaigns-weve-ever-seen/ [Accessed 16 Jun. 2017].
Warren, C. (2017). How Social Media Is Changing the Way Movies are Promoted. [online] Mashable. Available at: http://mashable.com/2010/11/29/social-media-movie-marketing/#V2gU1I4YPqq6 [Accessed 16 Jun. 2017].
Taylor, M. (2017). 17 Tips For Marketing Films & TV Shows Online | Venture Harbour. [online] Venture Harbour. Available at: https://www.ventureharbour.com/ultimate-guide-marketing-films-tv-shows-online/ [Accessed 16 Jun. 2017].
GIPHY. (2017). Product Hunt GIF – Find & Share on GIPHY. [online] Available at: https://media.giphy.com/media/26ufdipQqU2lhNA4g/giphy.gif [Accessed 21 Jun. 2017].